Welcome to Tina Hallett's Freelance Website
About the writer
Tina Hallett lives in Albuquerque New Mexico. After graduating from Highland High School in 1989, She studied all tyes and fomats of writing by reading books on everything from poetry and screenwriting to article writing! After passing Enlish 101 at Cental New Mexico Community College, She began a private study of women's health which continues to this day. She has two blogs: She has a writing bog here at hallettfreelancer.mysite.com and a Christian blog at her other website christinfo.mysite.com. She most interested in writing webcontent, and articles on the subjects of women's health, pets, writing, Christian spirituality and political articels from a Christain prospective that is also pro-life stance and pro-woman. Any length between 100 and 3,000 words fine!
Editors Corner
Freelance editors, here you will find samples of Tina Hallett's writing. On the Short Article, Blog Editors and Websitecontent Editors will find sample of her short work. Magazine editors will find samples of here feature-length articles on the Feature Article page. Christian editors will find a sample Christian article.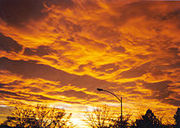 Helpful books and websites
Book List

The Witers Market
Get a Freelance Life
Ready, Aim, Specialize!
Formatting and Submiting Your Manuscript
Creative Writer's Cornner
Creative tip of the week:
Write about what you know and love!
Writers' Corner
Writers will find some help here at Tina's Freelance Website. First my blog , Tina's Writing Corner, will provide a wealth of writing information. Also their is a To Read List and a list of where freelance writers can find work.